Lead, phthalates, SCCPs detected in articles
The Swedish Chemicals Agency (Kemi) has reported 18 companies to the prosecutor for suspected environmental offenses following inspections on hazardous substances in goods.
During 2018, the agency checked 80 companies under its supervisory project aimed at controlling substances on the REACH candidate list present in goods sold on the Swedish market.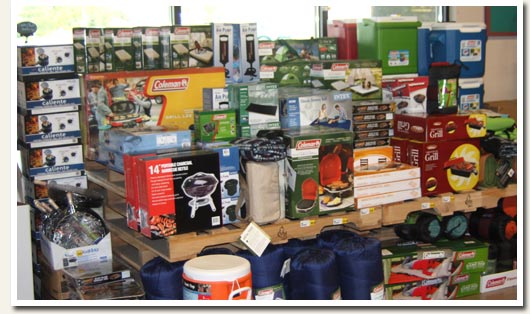 It is also part of a broader joint EU project on substances in articles with fifteen other countries.
Out of the 18 reported companies, 11 were selling products non compliant with restrictions under REACH, the RoHS Directive for electrical and electronic equipment and the regulation on persistent organic pollutants (POPs).
The other seven were referred for not providing information on substances on the candidate list.
REACH Article 33 stipulates that suppliers will provide recipients of articles containing SVHCs with information to allow their safe use. This includes every article incorporated as a component of a complex product. They are also obliged to give the same information, free of charge, to consumers within 45 days of receiving a request.
Findings
Kemi checked 220 articles mainly made of soft plastic. They included home furnishings, bags, sports gear, interior car electronics, clothing, shoes and mattresses.
The agency found:
14 included prohibited substances, including lead and short-chain chlorinated paraffins; and
25 contained substances that are included on the REACH candidate list, including phthalates and the substance ADCA.
After Kemi's inspection the companies immediately removed the affected products from the market.
Lack of knowledge
Kemi's report on the project showed that many companies were not aware of their information obligations under REACH.
Everyone who sells goods should provide information about particularly dangerous substances in them, says Kemi's inspector Karin Rumar.
However, she added, choosing the right supplier is also important. According to the agency, four of the companies reported to the prosecutor stated they had an agreement with their suppliers that candidate list substances would not be contained in the products.
Kemi has recently been carrying out inspections on products, either alone or in collaboration with other countries. This year a major exercise is underway in Sweden where more than 100 inspectors will check REACH Article 33 compliance.
What to do next
Manufacturers and importers of goods into the EU, including those selling direct to consumers online, are advised to familiarise with their obligations under REACH, the RoHS Directive for Electrical and Electronic Equipment (EEE) and the regulation on Persistent Organic Pollutants (POPs), and develop processes to fulfil these obligations for all their shipments.
Companies reported to Swedish prosecutor for chemicals non-compliance